Maui Youth Soccer Clubs & Leagues
Soccer develops agility, speed and stamina, and also teaches children the importance of teamwork, so it can play an important part in your child's physical and social development. Many communities offer soccer leagues for a variety of ages and skill levels. Choose a soccer league that matches your child's needs. If you are unsure which league is best, talk to some team coaches to see if they are a good match for your child.
---

Maui United Soccer Club
Contact: Brent Nunes, Technical Director/ Director of Coaching
Phone: 463-4414
Email: Brent@MauiUnitedSoccer.org
Mailing Address:
Website: mauiunitedsoccerclub.org
Details:  The Maui United Soccer Club was founded in 1992. Since its inception, MUSC's primary mission has been the development of youth with the intent of improving their soccer and life skills. [covertplayersinglevideo trvideoid="dryyvzlkX2M" trdisplaytype="5″ trnumbervideosdisplay="" trvideoperpage="36″ trthumbnailwidth="200″ trthumbnailheight="150″ trpopupwidth="585″ trpopupheight="439″ trvideoalign="left" trytautohide="0″ trytautoplay="1″ trytcontrols="0″ trytrelvideo="0″ trytshowlogo="1″ trytshowtitle="0″ tryttheme="dark" trythighquality="hd720″]
From a soccer perspective, MUSC focuses on the development of soccer techniques and tactics on an age-appropriate progression.
The goal of MUSC is to prepare our members to play at the higher level of competition ranging from state ODP, high school varsity programs, showcase events, and at the college level. The club stresses the importance of education and instilling a sense of responsibility within our players on the soccer field, in the classroom, and within the community.
MUSC is affiliated with the Hawaii Youth Soccer Association, U.S. Club Soccer and the Maui Youth Soccer League.
Keiki Academy Program (4-7 year olds) (808) 868-0073
– Spring Session –
Thursdays & Fridays plus 3 Jamboree Sundays
April 23 – May31
Maui United Soccer Club
Session II begins April 23rd!
Choose 1 of 4 locations – Central, Kihei, Upcountry or Lahaina
Space is limited. Parents can register online at: MauiUnited.org
Questions:  Michelle Carpenter at michelle@mauiunitedsoccer.org
---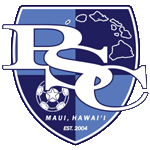 PONO Soccer Club
Contact: Jon & Maile Viela
Phone:
Email: allpono@yahoo.com
Mailing Address: 80 Hakuhe`e Way Wailuku,HI 96793
Website: http://clubs.bluesombrero.com/Default.aspx?tabid=141246
Details: PONO SC believes that the pursuit of excellence–in the areas of academics and soccer.  This mindset helps to develop maturity and overall self-confidence.  We believe that the experiences of players with the PONO Soccer Club (PONO SC) will be beneficial throughout one's lifetime.
The focus of PONO SC is the overall development of the whole child–through athletics.  We achieve this goal through programming that challenges not only the player, but also the coaching staff, by adhering to high standards.
PONO SC is resolute in dedicating its time and resources to the technical, tactical, physical, and psychological aspects of playing soccer, and applying those best practice principles in life.
PSC Online Registration
PONO SC registration takes place annually during the months of July, October and February. Exceptions may be made on a case by case basis. CLICK HERE for more information.
---

Valley Isle Soccer Academy
Contact: Aleksandar Filipovic
Phone: 866-7899
Email: academy@valleyislesoccer.com
Mailing Address: P.O. Box 716 Kihei, HI 96753
Website: www.valleyislesoccer.com
Details: Established in 2012, Valley Isle Soccer Academy is Maui's only professionally organized training academy for competitive youth soccer.  VIS Academy has designed a Player Development Framework proven to establish fundamental technical skill and tactical awareness in young players and to foster players' development at every phase.
Since its inception, VIS Academy has aspired to raise the level of competitive youth soccer on Maui.  We set ourselves apart by focusing on individual player development rather than building teams or retaining numbers.  Each of our coaches have themselves played soccer at a very high level, whether collegiately, professionally or internationally.  Our coaches are able to identify the specific needs of each individual player and, through the Academy infrastructure, create training environments that are challenging, rewarding, and most importantly, inspiring.
2015 Youth Soccer Camp Registration
Camp is held from June 8-12, 2015, at Eddie Tam Memorial Park.  CLICK HERE for registration.
---

Kihei AYSO
Contact: Melanie Ward
Phone:
Email: info@kiheiayso.org
Mailing Address: PO Box 20 Puunene, HI 96784
Website: http://www.kiheiayso.org/
Details: AYSO's philosophies are living tenets that separate it from other sports organizations. They are Everyone Plays®, Balanced Teams, Open Registration, Positive Coaching, Good Sportsmanship and Player Development.
2015 Fall Season Registration
Early Registration dates: Now – June 15, 2015. Registration fee $75 per child. CLICK HERE to Register.
---
Upcountry Maui AYSO Region 818
Contact: David Makua
Phone: 573-1144
Email: upcountryayso@yahoo.com
Mailing Address: Upcountry AYSO P.O. Box 1148 Makawao, HI 96768
Website: http://www.upcountryayso.org/
Details: American Youth Soccer Organization (AYSO) Region 818 serves the youth in the upcountry region of Maui County, Hawaii including the towns of Haiku, Kula, Makawao, Pa'ia, and Pukalani.
The 2015 Registration Day is scheduled for: TBD
8am to 1pm at Eddie Tam Community Center (downstairs) in Makawao. Registration is limited. Please CLICK HERE for registration updates and for additional information.
---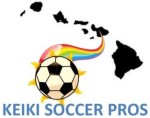 Keiki Soccer Pros
Contact: Coach Tom Creagh
Phone: 808-633-4070
Email: Tom@Keikisoccer.com
Mailing Address: n/a
Website: www.KeikiSoccer.com
Facebook: www.Facebook.com/KeikiSoccerPros 
Details: Soccer For Kids Ages 2 to 6
Location: Classes now being held in the following locations:
Kihei
Lahaina
Kahului
Makawao
It is our mission to make learning soccer simple, safe, enjoyable and fun for your child. We share our passion and excitement for the world's most popular sport with everyone in our program. We create a supportive and positive environment in which your child is challenged through a variety of ways. Our drills are tailored to suit your child, weather this is the first time he or she has touched a soccer ball, or the thousandth. We strive for consistency (day/time/coach) and diversity (drills and games) in each class experience.
For the younger kids, we offer creative games that not only teach basic soccer skills, but also letters, numbers, colors, listening skills and foot/eye coordination. We tap into a child's imagination by referencing popular kids characters or songs to help explain some of the drills. We emphasize teamwork, treating each other with kindness, and celebrate each new task a child learns in our program with encouragement. Class sizes are kept between 6-12 kids for the toddlers with 2-3 coaches so that each child gets plenty of attention and is able to enjoy the class in his or her own way.
---
Soccer – AYSO
Contact: Sheldene Hozaki
Phone:
Email: aysoregion601@yahoo.com
Mailing Address: PO Box 1434 Wailuku, HI 96793
Website:
Details:
---
Soccer – HYSA
Contact: Roger Yamaoka
Phone: (808) 871-1533
Email:
Mailing Address:
Websites:
Details:
---
Soccer – MYSL
Contact: Adam Kenagy
Phone: (808) 875-4450
Email:
Mailing Address:
Website:
Details:
---
Soccer – AYSO
Contact: Matt Thayer
Phone: (808) 879-1004
Email:
Mailing Address: 287 Oe St Kihei, HI 96753
Website:
Details:
---
Po'okela Soccer Club
Contact: Carl Musto
Phone: 870-1841
Email:
Mailing Address:
Website: https://www.facebook.com/PookelaSoccerClub
Details: Upcountry Maui…Boys and Girls teams