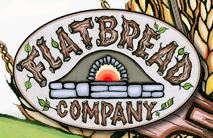 Arc of Maui County will have its first annual fundraiser at Flatbread Co., Paia, on August 25th, from 4-10PM. There will be a Silent Auction with a variety of prizes. A percentage of food sales and all proceeds from the auction will pay for new recreational and educational equipment for the Adult Day programs.
Arc of Maui was established in 1954 by a group of parents and concerned citizens who sought services for their children with developmental disabilities when none were available. The Agency offers community support (three Adult Day Health Programs, Personal Assistance Programs), housing (five residential group homes with a sixth in the licensing phase) and employment assistance. Arc of Maui County has programs in Wailuku, Hana, Molokai and Lanai.
For more information, visit www.arcofmaui.org, email arcinfo@arcofmaui.org, or call 242-5781.